Back to top
Daily Announcements
Student Organization (S.O.) News (2019-2020 Club List posted)

The S.O. office is located in the back of the student cafeteria. Click the headline for all the news about S.O. activities and to access the 2019-2020 Club List.
If you need to find Ms. Parness, COSA (Coordinator of Student Affairs) for club poster approval, S.O. needs or any other student concerns, the S.O. office is now back in its original location, in the back of the student cafeteria. You can find us here periods 4-10. Thanks so much.
S.O. 2019-2020 Club List

We are pleased to announce that clubs are now clear to hold meetings, beginning this week, Tuesday 10/15/18, pending club advisor availability to begin.
Be sure to sign up and join clubs, as they'll definitely help to make your days here at Bronx Science the most enjoyable! Make new friends and have fun during club meetings! Clubs meet once weekly.
Click

HERE

to access the 2019-2020 Club List.
Follow the official S.O. Cabinet social media:

S.O. Instagram: @bxscisocabinet

S.O. Snapchat: bxscisocabinet

WTV Instagram: @bxsciwolverinetv
Submit all of your suggestions to the S.O. Suggestion Box at bxscience.edu/suggestionbox

1st Podcast
Our very first episode of the S.O. Podcast is
HERE
, with more to come!
If you would like to submit to be a guest speaker on our next episode, or submit a Question of the Day, please enter the google form
here
​​​​​​​!
Sincerely,
Lillian
Anthony
Cultural Day 1/31
Bronx Science is hosting a Cultural Day on January 31st to celebrate the incredible diversity in our community. There will be an event from 3:15 to 5:00pm in the cafeteria with performances from Lunar, NASHA, MSA, Vivo Latino, and more, as well as a celebration of the foods from our various cultures! We would love for you to participate by bringing in a dish celebrating your culture to share at the event.
If you plan on bringing a dish that represents your culture, please fill out this form:
In addition, the following form must be printed out and attached to each food submission:
Please be sure to bring traditional food associated with your culture, rather than simple snack foods. This effort will result in an even more special day.
We cannot wait to see all of the amazing food from our student community and we hope to see you there on the 31st! More plans to come!
Best,
The S.O. Cabinet
Pajama Week
This week the S.O. Cabinet will be having a Pajama Week,
from
January 13th-17th
! Make sure to come to school in your coziest pajamas to enjoy a whole week of comfiness. We can't wait to see them!
Ahona
S.O. Cabinet 19-20
Joining the PA Student Auction Committee
Who's interested in joining the Student Auction Committee for the Parents Association? This is your chance to help plan the biggest fundraising event of the year. Help make the Olympics-themed auction the best it has ever been. We need artists, journalists, graphic designers, lighting designers, bakers and so much more. We want you and your input!
Please let us know how you can help:
The dollars we raise go directly to the clubs and sports that improve Bronx Science's special community. Also, you can acquire public service and volunteer hours.
Disclaimer: The Auction Committee is run by the Parents' Association and is independent of the Bronx HS of Science. Students on the committee will support the event preparation, but will not attend the event.
The S.O. Cabinet
The New Chinese Culture Club
We hope you all had a restful winter break! Our first meeting is on Thursday, January 16th, in room 314 after SGI. Please make sure to come! In the first meeting, we will be introducing you guys to who we are, what the club is about, and our plans for this school year. Here's a preview of some topics that we might cover: traditions, holidays, crafts, music, and films. If there are any other topics or things you want to do, feel free to let us know at the meeting.
See you on Thursday and there will be free snacks :)
- Chinese Culture Club Board
A Message from Exposition
Exposition is the student-run school social studies magazine featuring articles, op-eds, and other forms of writing that focus on both historical and contemporary issues. These pieces can range from formal essays written for class and contests to just your thoughts and stories about current events. This is a great opportunity for you to get your work published in a magazine, add work to your resume, or simply have your voice heard!
Any student can submit their work. Although there is no hard deadline currently, we ask that submissions are sent by early spring.
If you are interested in submitting and/or have any questions, please email expositionmag@gmail.com. Please submit all work as either a google document or word document (.docx).
We meet Wednesdays in Room 312 on a mostly biweekly basis. If you are interested in joining, feel free to email us about the club so that we can add you to our email list as well.
We look forward to reading your submissions!
The Exposition Board
Astronomy Club in the News
News 12 Weather Squad: Meteor Mike and Weather Geoff headed to the Bronx High School of Science to learn about the relationship between Earth and space weather. View the segment
HERE
.
Would you like to have your voice heard on a new media initiative of Bronx Science? If so, please fill out our form for the S.O. Podcast! You may be a guest speaker, or submit a question for us to discuss weekly!
Please enter into our form
here
!
Thanks!
Sincerely,
Anthony
S.O. President
Advice Board

We hope you've had a wonderful break! As this year comes to an end, so does the semester and soon we will be facing Midyears.
This month, we'd like for you to share your advice on studying methods through the school advice board! You can give advice on how you study and ways to make studying effective.
Thank you everyone and make sure to check out the board for tips!

Ahona
Student Advice Board Chair
S.O. Cabinet
From Lili & Jaime - Green Team Newsletter
Subscribe to the bi-monthly Green Team e-newsletter by filling out the form below. We write articles about environmental news, and individual sustainability. If you were subscribed last year, please fill out the form again so we can be sure to put you on the mailing list!
Best,
Green Team Editorial Board
Jaime '20
Lillian '20
Follow and add the official Bronx Science social media accounts

S.O. Instagram: @bxscisocabinet

S.O. Snapchat: @bxscisocabinet

Wolverine TV Instagram: @bxsciwolverinetv
S.O. Cabinet Suggestion Box
Do you have suggestions for the student government? If you do, make sure to fill out the online suggestion form at http://bxscience.edu/suggestionbox
It's a great way to put YOUR ideas into motion!!
We look forward to reading your suggestions.
Best,
Sophie
S.O. Cabinet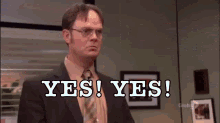 Nutritional Health Council & Advisory Board Sign Ups Open Now
Calling all aspiring policymakers! For those interested, the S.O. would like to invite you to be part of either the Nutritional Health Council or the Advisory Boards for the 2019-2020 school year. Joining one of these leadership boards is a great way to get involved with student government and our community without a large time commitment. The Nutritional Health Council meets monthly with the Principal and school dietitian to discuss
policies relating to the school meals, student health, and school eco-efficiency.
The Advisory Board meets with the Principal to discuss student policies, plans, community events and concerns. Both boards meet during 4th period & you should have that period free to participate.
Below are the dates for both NHC (Nutritional Health Council) and Advisory Board meetings. Joining a board is an outstanding opportunity to voice your opinions with the school leaders. if interested, please use the google forms below to submit interest. Seats on the boards will be given on a first-come, first-served basis.
If you have any questions, please email me at
gayeb@bxscience.edu
and cc Ms.
Parness
. Looking forward to working with you!
Thanks,
Babou
VP, Bronx Science 19-20
Student Leadership Cabinet



​​​​​​​​​​Have a Used Instrument You Don't Play Anymore?
Do you have an instrument that you want to get rid of? If so, please donate it to the S.O. Cabinet! We would love to use your instruments for events & coffee houses. Please email us at socabinet@bxscience.edu to donate. Thank you so much in advance.
Elana
S.O. Cabinet
​​​​​​​​​​​​​​

New Bulletin Board from the S.O.
As we welcome a new school year, we welcome new ideas! This year we are using the former mental health resources bulletin board, which is next to the main staircase in the basement (next to the cafeteria) as a School Advice Board. Every month, the School Advice Board will have a new theme and advice corresponding with that theme!
To make this bulletin board more helpful and constructive, we'd like for you to share your own advice moving forward! This month's theme is "Fall into the School Year" and you can find advice from your own peers on how to adjust to the school year.
Every month, the student Leadership Cabinet will be sending out an email where you can share your advice and we will then add all the advice we can to the bulletin board.
Thank you everyone and make sure to check out the new board!
Ahona
Chair, Student Advice Board
Student Leadership Cabinet 19-20
​​​​​​​

Senate Meetings 2019-2020
Below are the dates for the Senate meetings for this year. Policy is that the student leaders must ask faculty for permission to attend meetings in advance and show faculty the pass. Once you attend the meeting, you are given a pass to show your teacher that you attended. Attendance is taken at each meeting. All meetings are held in room 131.

2019
September 24th 4th Period (Today)
October 24th 5th Period
November 21st 6th Period
December 13th 7th Period
2020
January 14th 4th Period
February 12th 5th Period
March 26th 6th Period
April 24th 7th Period
May 19th 4th Period
June 10th 5th Period
S.O. Officers
For the 2019-2020 school year are:

President - Anthony
VP - Babou
Secretary - Towfiq
JSLT - Kelly
Senior Council President - Shmuel

​​​​​​​
​​​​​​​
​​​​​​​​​​​​​​
​​​​​​​
S.O. Social Media
Your Bronx Science S.O. Cabinet has official social media accounts! Here are the details:
S.O. Instagram: @bxscisocabinet @bxscilop
S.O. Snapchat: @bxscisocabinet

Wolverine TV Instagram: @bxsciwolverinetv​​​​​​​

Statement on Accessibility: We are working to make this website easier to access for people with disabilities, and will follow the Web Content Accessibility
Guidelines 2.0. If you need assistance with a particular page or document on our current site, please contact Cynthia Golan to request assistance.
Privacy Policy
Designed by 40N47 Design, Inc.
powered by Educational Networks